Reaching for the stars...
QUESTIONS & ANSWERS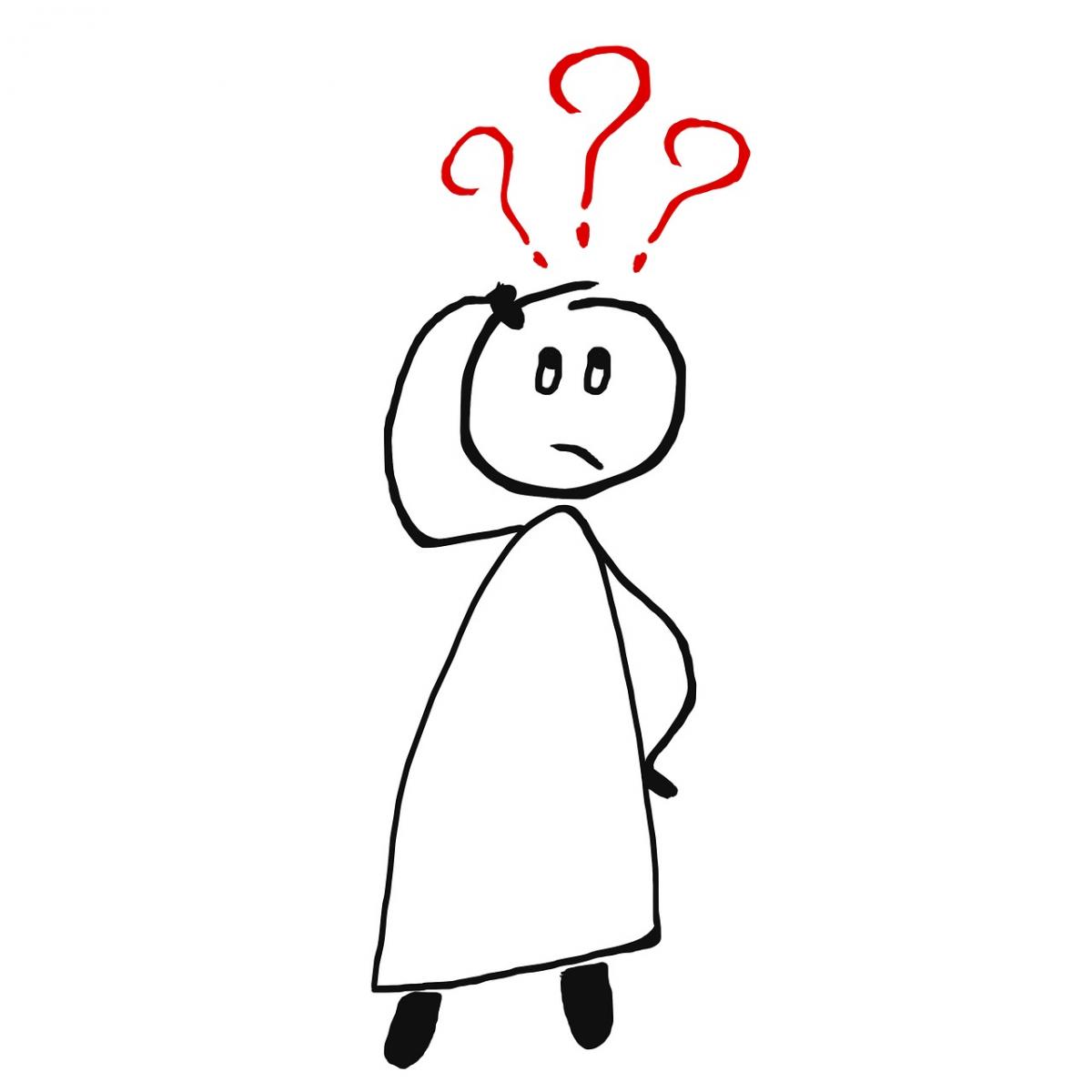 Don't puzzle and fret like our little friend here: Call us anytime with questions: 707-527-4766
Once the County refers a student to CalWORKs, what is the next step? Once a student is approved, the paperwork is sent to CalWORKs.  Someone from CalWORKs calls the new student to set up appointments (the student can contact CalWORKs at 707-527-4766). For most new students, three appointments are needed: 1) Orientation to learn about the Program; 2) Counselor for an Education Plan; 3) Advisor for parking pass, book and supply vouchers. A separate appointment is needed if the student wants a job on- or off-campus.  
What is an "Education Plan"? An Education Plan lists the classes the student could take each semester until completion. Is is also referred to as an "Academic Plan." Education Counselors work with students to design a Plan that gets them where they want to be. Students meet each semester with the Counselor to review the plan and make any necessary changes.
What is Math & English Placement? Assessment is one of the critical steps to help students start on a successful pathway in college. It is important that students take the classes that they are academically prepared to to take. Contact Assessment Services at 707-527-4661 for the Santa Rosa campus and 707-778-3908 for the Petaluma campus. Or, send an email to assessmentsantarosa@santarosa.edu for more information.
SRJC RESOURCES 
Admissions and Records at SRJC: For information about admissions, scholarships, and financial aid requirements: https://admissions.santarosa.edu/
Assessment testing & GED to get an idea of where you are in English & Math: https://assessment.santarosa.edu/
Career Development Services to explore your options (work with the CalWORKs Employment Services Advisors too): https://careerdevelopmentservices.santarosa.edu/
Children's Center for on-campus child care: https://childdevcenter.santarosa.edu/
College Skills Tutorial Center for when you need some assistance on skills: https://college-skills.santarosa.edu/
Disability Resources: https://drd.santarosa.edu/
Extended Opportunity Programs and Services (EOPS): EOPS makes certain that all students have access to what they need at SRJC including help with language, social, and economic differences. There is an EOPS registration process. For more information, click here: https://eops.santarosa.edu/
Tutoring Center: https://college-skills.santarosa.edu/tutorial-centers
LOCAL RESOURCES SANTA ROSA AND BEYOND
Redwood Empire Food Bank: http://refb.org/
For local information and assistance: http://211sonoma.org/
Salvation Army: http://www.salvationarmy.org/
Nice thrift store at Plato's Closet: http://www.platosclosetsantarosa.com/