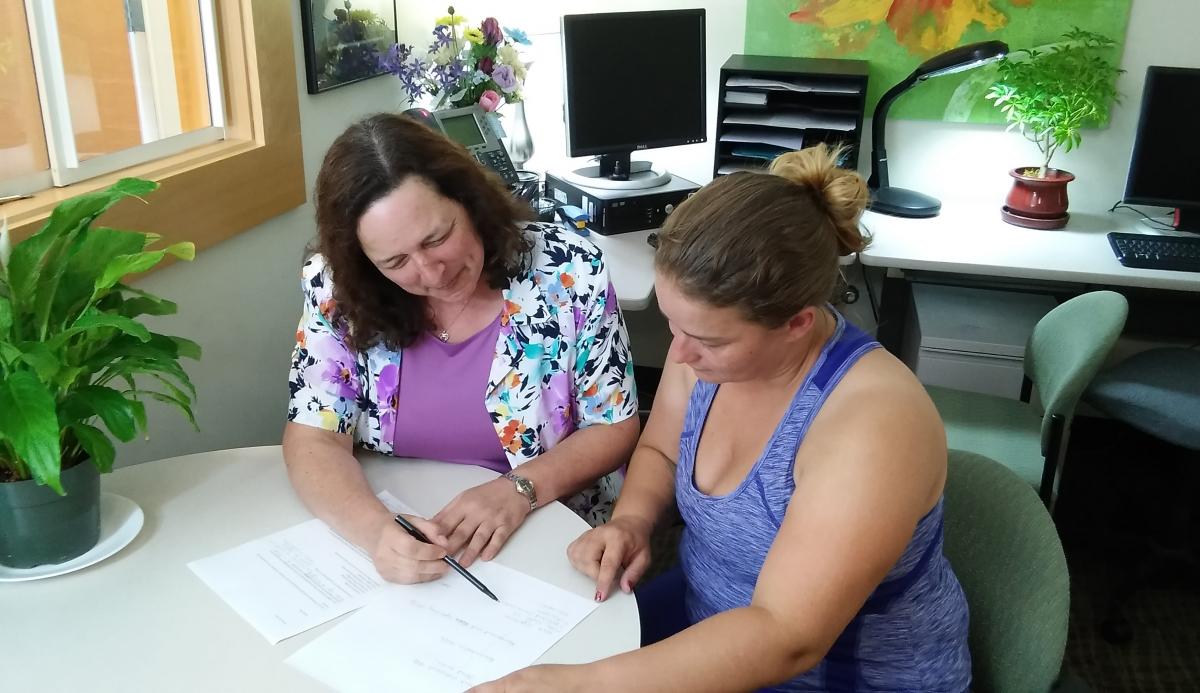 Reaching for the stars and transforming dreams into realities…
EMPLOYMENT
CalWORKs employment advisors assist students with getting jobs on- or off-campus. The objective is to help students understand the link between today's choices and tomorrow's employment possibilities; the link between today's classes and part-time jobs, and tomorrow's financial security and a personal quality of life. Often, these short-term jobs turn into long-term opportunities. To meet with an employment advisor, contact CalWORKs at 707-527-4766. 
CalWORKs Employment Advising Helps Students To:
Set career goals 
Explore career options
Assess their strengths and areas that may need strengthening
Prepare for informational interviews
Create strong resumes and cover letters
Think about career advancement in a current position
Network for the ultimate result
FEDERAL WORK STUDY/CalWORKS WORK STUDY JOBS
To meet weekly hourly requirements as set by the County, students may work on- or off-campus but with a maximum of 25 hours per week. Certain jobs may be subsidized and will not lower the student's cash aid from the County. These jobs give students the opportunity to gain experience in the work force and, at the same time, provide them with additional income. It is possible to receive a Federal Work Study award for the twelve-month school year if unit requirements are met (6 units in Fall & Spring; 3 units in Summer). Student eligibility is assessed each Semester.
FINANCIAL AID-'FREE APPLICATION FOR FEDERAL STUDENT AID' (FAFSA)
Students need to apply to FAFSA each year. New students can apply to FAFSA as soon as they enroll with the SRJC. An award amount is distributed each semester and is based on the student's enrolled course units. It is possible to receive financial aid in addition to monthly Cash Aid through SonomaWORKS. However, eligibility for financial need is determined by financial aid and is not regulated or determined by CalWORKs. Please note that GED students do not qualify for Financial Aid. 
For more information, go to the Plover Building on the SRJC campus or click this link to the financial aid department:https://financialaid.santarosa.edu/
To complete an application for Financial Aid (FAFSA), click here: https://fafsa.ed.gov/. Be certain to keep the ID and password you enter in a safe place for when you want to re-enter the Financial Aid website. 
SCHOLARSHIPS
Scholarships are available to all enrolled  students. You never know when you may meet the requirements for a specific scholarship, so check frequently to see what scholarships are available. 
You can check the scholarship listing on the first floor of the Plover Building on campus or click here: https://scholarships.santarosa.edu/. Take the time to check for scholarships and to apply. Don't miss out on extra money.
We would love to have you as a CalWORKs student. Please call us if you have questions: 707-527-4766.