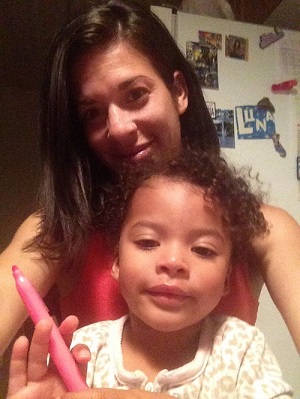 Reaching for the stars...
CalWORKs is a referral program. Sonoma County (or sometimes Napa & Marin) refer clients to us when an education component is added to a welfare-to-work plan. Counties determine eligibility. SonomaWORKS, in Sonoma County, refers the majority of clients to CalWORKs. Assistance includes: Cash Aid, CalFresh (Food Stamps), and Medi-Cal. The term "families" includes caretaker relatives of a foster child(ren). Once the client becomes a student and full participant of CalWORKs, tuition, supplies, books, parking, health and other SRJC fees are paid in full. 
To find out if you are eligible or for more information, explore these links and make an appointment at the office serving your location:
Students can be referred for certificate or associate's degrees; to complete high school with a GED; or, as an ESL student (English as a Second Language). Once the referral paperwork is received, a CalWORKs staff member contacts the new student (or the new student can contact CalWORKs at 707-527-4766)  to set up orientation, counseling and advising appointments. 
New students must enroll at SRJC and get a Student Identification Number (SID). Staff in the CalWORKs office can assist or click here to apply:  https://admissions.santarosa.edu/ 
An assessment of a student's knowledge is key to success. For students who have graduated within ten years, the application process automatically provides a math and English assessment.
A self-guided assessment is required for students who graduated longer than 10 years ago and for students without a high-school diploma or equivalency.

With questions, contact Assessment Services at 707-527-4661, Santa Rosa campus or 707-778-3908, for Petaluma.  Or, send an email to assessment@santarosa.edu for more information.

If you are transferring from another school, it will speed things along if you evaluate the classes you have taken and the classes SRJC offers before scheduling appointments. You can do that on line at this link: https://admissions.santarosa.edu/transfer-credit-evaluation-form
CalWORKs staff and student employees are here to help. Any questions, please call CalWORKs at 707-527-4766, or come to the 3rd floor of Bertolini.